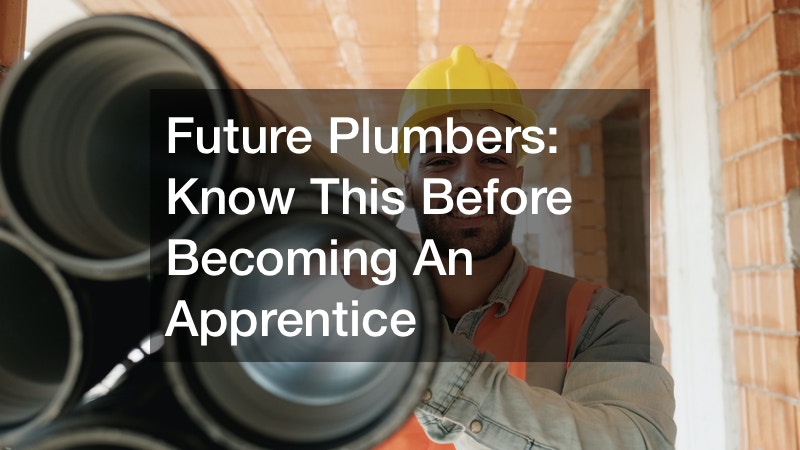 In the video " 5 Tips to Know Before You Become a Plummer Apprentice", Roger Wakefield gives sound advice to potential plumbers apprentices.
1. Plumming is Not Easy
You will be in some uncomfortable spaces fixing things.
Sometimes it can be heavy but it is doable. So be prepared to work hard.
2.You Won't Always Be an Apprentice
In 2 years you can make great money. Then you can take the Journeyman exam. Shortly after, you may have people working under you.
3.You Will Get Dirty
Just shower at home when you are finished. You won't get anything on you that will stick, it will all wash off.
4.Try To Be a Hard Worker
Stay ahead of the journeymen and think ahead early on. The better you become, the faster the work goes. Observe the plummer so you will learn quickly as an apprentice. Before you know it, you will predict what you have to do.
5.Get Your Study Guide Early
It is never too early to start learning and studying. The guide is for the Journeyman and Master exam, so it is not just for the apprentice.You can find these study guides at your local library or online.
In conclusion, plumming is a great career. So, make sure you make the most of your time as an apprentice.