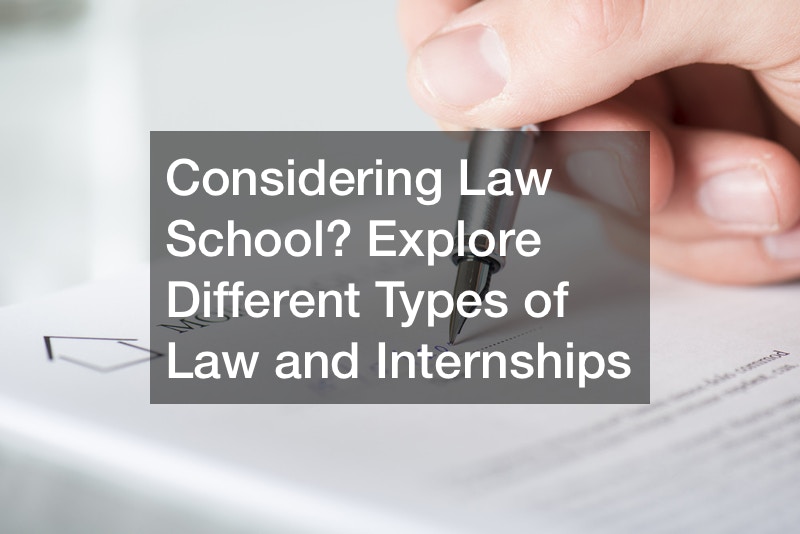 What Is Law School?
Law is a set of rules formed and enforced by social or political institutions to regulate behavior, and its precise meaning has long been a source of contention. It's been called a science and an art, among other things. Law studies vary from property to human rights and commercial law. People studying Law will survey the structure of law and legal reasoning, exploring how these theories should or must be applied to real-life situations and scenarios.
Why Study law?
Studying law allows you to gain a variety of abilities and learn about many different parts of life. It allows you to broaden your horizons, increase your understanding, and broaden your experience in the humanities and social sciences. Some people assume that getting a law degree will grant them power, authority, status, and wealth. Some people don't have a clear picture of their future, choosing a career path and they just end up in law school by accident. The lucky ones, on the other hand, make the decision to attend law school after carefully considering the time, effort, and money involved, as well as a practical picture of what life as a lawyer will be like and the career opportunities that a law degree will give. Here are some of the reasons most people consider studying law.
Justice For Others
At its finest, legal practice tests the mind, requiring the application of logic and judgment. Attorneys are required by their profession's ethics to promote justice, fairness, and morality; hence, legal work can be particularly satisfying for people who want to work within the law to correct social injustice. Many lawyers take satisfaction in using the law to solve individual, community, and society problems. However, changing the world through the law may be a long and drawn-out process, so make sure you'll love the day-to-day labor of being a lawyer.
Respect
Being in a position of prestige provides happiness to lawyers and law students. Many law students and lawyers are excited by the idea of working for a well-known law firm or for a well-known client because they expect to be respected by other adults.
Intellectual Stimulation
Lawyers who are satisfied with their jobs find it intellectually stimulating. They like solving difficult challenges with other smart, dedicated, and capable coworkers. They flourish in environments that allow them to hone their thinking, analysis, research, and communication skills.
What To Know Before Getting Into Law School
Most law schools follow a similar first-year curriculum, with significantly more variance in the second and third years, such as specialty programs, judicial clerkships, and legal externships. To balance your learning, be aware of the reality of legal life while also seeking inspiration and positive role models. To gain a realistic picture of the legal profession, talk to as many lawyers and law students as possible. Law schools do not think you'd know what form of law you want to venture in before enrolling. Even so, it's a great idea to familiarize yourself with the many sorts of legal practices so well, prior applying to law school. Educating yourself in this area should be an important component of your job search. So let's look at some of the types of law.
Civil Rights Law
The goal of civil rights law is to strike a balance between competing interests between government institutions and people or groups of individuals. Lawyers that practice this type of law may focus on matters related to discrimination and unfair doings that impact on rights and liberties such as freedom of expression, employment, housing, education, and other entitlements.
Real Estate Law
Land and the structure on it, rights, and land disputes are all covered by real estate law. Attorneys in this sector may work on residential or commercial transactions, examine contracts, or work in government departments such as planning and development.
Corporate Law
Corporate law regulates how businesses operate, from how they are founded to the transactions they are allowed to conduct. It governs the rights and responsibilities of shareholders, directors, creditors, and other stakeholders. The Companies Act is one of the most essential elements of company law.
Criminal Law
Criminal law focuses on illegal acts that are sanctioned by the criminal code. District attorneys or prosecutors punish criminal behavior whereas criminal defense attorney or criminal law attorneys represent people accused of it. Individual liberty, basic rights, and obligations are dealt with by both prosecution and defense specialists. The functions of prosecutors and defense lawyer are set apart more explicitly into different professional specializations in certain Common Law countries other than the United States, and in most Civil Law countries.
Employment Law
Employment law governs the relationship between employers and employees, defining their respective rights and responsibilities. Employers frequently provide their employees with access to a pension plan, so employment and pension law are intertwined. Pensions, on the other hand, can be a stand-alone field of expertise, involving advice on the establishment, structuring, and funding of pension systems, as well as their management and the resolution of any related disputes.
Personal Injury Law
Personal injury law is concerned with purposeful or inadvertent misbehavior that causes physical or psychological harm to individuals which is sometimes called accident injury law.accident injury lawyer. . Professionals in the subject are knowledgeable about criminal law and may work on matters related malpractice in the medical field, car accidents, ujust death, or work related injuries and workers compensation. In this subject of law, many lawsuits are settled outside of court.
International Law
The concept of international law is vast, and it can be divided into private and public sectors. International law professionals may work in multinational firms' finance and trade divisions in the private sector. Knowledge of business fundamentals, as well as corporate or intellectual property law, would be advantageous in this profession. Practitioners in public international law would work on instances involving interactions between sovereign nations. For effective practice in this subject, familiarity with comparative law or public international law would be quite beneficial.
Bankruptcy Law
These lawyers specialize in investigating bankruptcy procedures and examining the many sorts of bankruptcy. They fill out all of the necessary paperwork for the courts, as well as any concerns with creditors. Bankruptcy attorneys can handle both commercial and personal bankruptcy cases. The basic goal of a bankruptcy proceeding is to benefit both the creditor and the debtor. The creditors must reach a point where they are satisfied with the outcome while also allowing the debtor to regain financial stability. As a result, bankruptcy lawyers are primarily concerned with ensuring that this goal is realized.
Antitrust Law
Antitrust attorney specialize in competition law. The competition law encourages and strives to protect market competition by enforcing anti-competitive behavior on the part of some businesses. These attorneys assist businesses in navigating competitive difficulties arising from organic growth or achievement of compliance with national and international rules and regulations. Antitrust lawyers can work on both sides of the litigation and commercial law divide. Antitrust lawyers are usually clever and methodical.
Family Law
Family law is concerned with the legal relationships that exist between people in the setting of their families. Lawyers in this sector usually operate in smaller businesses and specialize in a wide range of subjects, including child welfare, adoption, and divorce. A lawyers such as a divorce lawyer they deal with the separation of spouses and they are mostly responsible with the division of property and assets that the couple own. The lawyer assists in setting the terms for custody of the child and child support or maintenance if children are involved in the case. In order to support the case well; evidence should be thoroughly researched. These personal lawyers should have a very strong work ethic, must be very dedicated to justice and they should also have lots of compassion for their clients. They should also play a role of being effective representatives for their clients. They should have very strong analytical and researching skills so that they can fully gather and analyse the information that they have and support their client.
Top 10 Law Schools
If you're thinking about applying to law schools in the United States, you're probably curious about the greatest universities and colleges. If there is an area of law you're particularly interested in, take a look at various areas of law pages online. The American law school rankings are by far the most steady, having rarely moved in the last two decades. The order of the first ten universities, which varies somewhat from year to year, is frequently the sole variance. You could argue that the only thing that matters is that you were accepted into a top law school in the United States, regardless of which one. Some of you, on the other hand, must adhere to family custom and attend a specific college, one from which all of your relatives have graduated. For others, getting into one of the top five or ten schools on the list is critical. According to the U.S. News, these are the best law schools in America in 2021:
-Yale University
-Stanford University
-Harvard University
-Columbia University
-University of Chicago
-New York University
-University of Pennsylvania
-University of Virginia
-University of California, Berkeley (UCB)
-Duke University
What To Expect In Law School
Lot of Reading And Writing
There's one thing you can bet on in law school: a lot of reading. Casebooks containing judicial decisions will be your law school textbooks. Before each session, you should expect to read many cases, which can amount to 50-100 pages per day. You're undoubtedly used to writing essays and reports from your undergraduate years. You'll be writing case briefs and summaries in law school. A case brief is a written summary of the case that identifies the relevant legal rule and discusses how the court implemented it. You'll need to understand how to conduct legal research in order to prepare an excellent case brief.
Internships
Whether you get it at a local bankruptcy law office, a law school internship is essential to your knowledge for many reasons—not looking at the idea that many people expect you to do one. You'll be comparing notes on where and with whom you did one for years to come (so make it a good one!). The internship allows you to build on what you're learning in law school and what you've already started remembering, especially since you'll be able to apply it in a real-world setting with real clients.
Why Are Law Internships Important
Internships provide hands-on experience in the legal field as well as a closer look at the day-to-day obligations of an attorney. In an ideal world, students will be able to speak with lawyers and pick their brains. Students are free to ask questions and see how others operate.
Legal school graduates who complete an internship in a law firm are more marketable to employers. They want to see that they've accomplished more than simply attending class and receiving passing grades. Internships demonstrate their commitment to learning as much as possible about the law in the real world, not simply in the classroom.
How To Find Internship
You'll need to make more than a couple of online searches to find a summer internship in law school or to find a local law firm. Sure, you should do that as well, but that's only the start of your search. And you need to throw a wide net. Here are a few pointers that might be useful:Make touch with legitimate employers. Don't wait for a summer job to come up on the market. Contact law firms, attorneys, and legal groups directly to be proactive in your quest. Maintain your network. Nearly 85% of all Americans receive their jobs through a friend or family member. Your network can also be a crucial element of your job search strategy while in law school.
If you choose the right law degree that suits you, you would have chosen something that can open many doors for you in the future. It's easier to look for schools that assist students to get full-time legal jobs just after degree completion; most of them however end up being short-lived. So for you to get to the school you want,
-Make sure that your high school/ college scores and marks are good enough for law school.
-Know exactly what you want, and the law type you would like to be practicing in the future.
-Find the school that is right for you individually, not because of its reputation.
-Focus on the reason why you want to go to law school in the first place.
-Enroll into the program that best suits who you are and what you need.
-Honesty with self is crucial, your goals are important.